WISE NL Speaker Series: Communicating an ecological perspective in the oil and gas industry
NOTE: This opportunity has expired or is an event which has already taken place.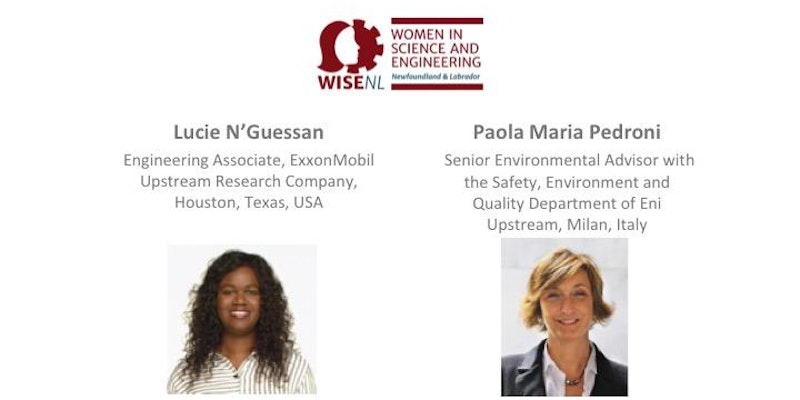 WISE NL Speaker Series is pleased to present a panel featuring two women from the oil and gas industry whose work includes integration of issues such as environmental stewardship, biodiversity and ecosystem services into company-wide operations. The panel will discuss approaches in communicating applied ecology to internal and external stakeholders in the engineering-driven oil and gas industry. The audience will also have a chance to learn about the panelists' personal experiences in translating applied research into real world successes within the oil and gas field and to discuss challenges and opportunities that lie ahead.
Panelists:
Lucie N'Guessan
ExxonMobil Upstream Research Company, Houston, Texas, USA
Paola Maria Pedroni
Eni Upstream, Milan, Italy
Moderator:
Ashley Turner, Nalcor Energy
Click here for more information and to register.