WEBINAR: The Business of CleanTech – How Large Energy is Diversifying with Clean Tech
NOTE: This opportunity has expired or is an event which has already taken place.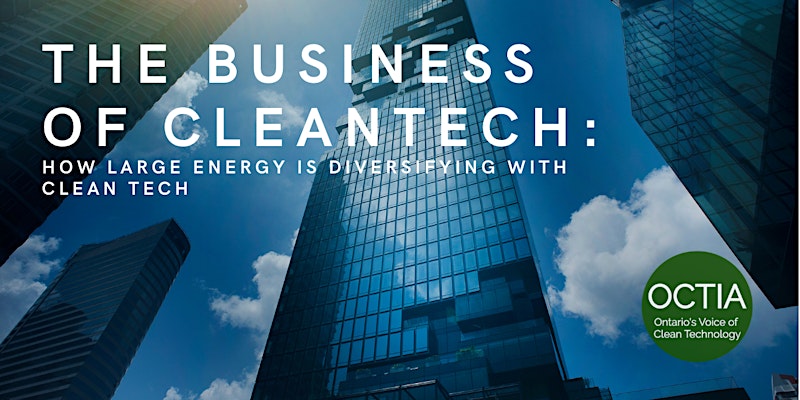 The cleantech sector is growing at an unprecedented pace. With more investment flowing into startups, SME's, research, and projects, big companies are taking advantage of cleantech to diversify.
In this webinar, moderated by Adam Radwanski, The Globe and Mail's columnist and feature writer on the politics and policy of climate change, we will focus on how three of the biggest players in the Ontario energy industry are tackling this.
The webinar will feature senior representatives from three large energy companies that have invested in cleantech innovations:
Michel Archambault, Director, Business Development (Canada), Cummins Inc.
Malini Giridhar, CFA, Vice President Business Development & Regulatory, Enbridge Gas Inc.
Robby Sohi, SVP, Corporate Business Development & Strategy, Ontario Power Generation

The three panelists will explain their company's motives to add cleantech to their mix of business lines, they will shed light on the steps they had to take to get there as well as on the challenges they were facing. The panel will also give us a preview as to where they see the energy sector going and what's to come in terms of possible future cleantech investments.
The webinar is designed for cleantech innovators, SME's and funders as well as for cleantech industry supporters, executives of other mediums, and large corporations from diverse sectors, not-for-profits, and government.
After the webinar, innovative SME's who attended the webinar will be able to submit a request for B2B meetings with the panelist companies.
Click here for more information and to register.