WEBINAR: How to earn the new LCA Credit for Canadian LEED v4 Projects
NOTE: This opportunity has expired or is an event which has already taken place.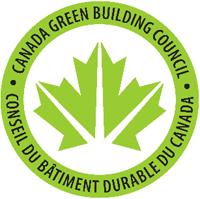 Date: January 28, 2015
A big change in LEED v4 rewards designers who use Life Cycle Assessment (LCA) to reduce the environmental impact of buildings. Option 4 of the new MR credit "Building life-cycle impact reduction" is worth up to five points for Canadian projects, and they're easier to achieve than they look.
This webinar will provide an overview of LCA and its value to sustainable design in quantifying important embodied building performance metrics. The webinar will explain the new LCA credit, and will demonstrate how to earn the credit using a simple and free software tool, the Athena Impact Estimator for Buildings.
Mark Lucuik of Morrison Hershfield will be delivering this webinar, with assistance during Q&A from the Athena Sustainable Materials Institute.
Click here for more information and to register.