TD Owner's Wanted: Information on mentorship for new entrepreneurs
NOTE: This opportunity has expired or is an event which has already taken place.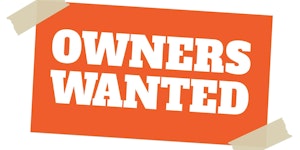 Are you between the ages of 18-39? Have you ever considered starting your own business? Looking for information to help launch your entrepreneurial journey? We are looking for prospective owners.
With our mentorship and start-up financing, starting a new business isn't as hard as you think. Join Futurpreneur Canada and TD Bank to learn more about how we can help. Our experts help you develop your initial idea and take it to opening day. The coffee is on us.
Date: January 22, 2016
Time: 10:30 – 12:00pm
Click here for more information.