Tackling Climate Change: Find a Startup Idea in the Green Economy
NOTE: This opportunity has expired or is an event which has already taken place.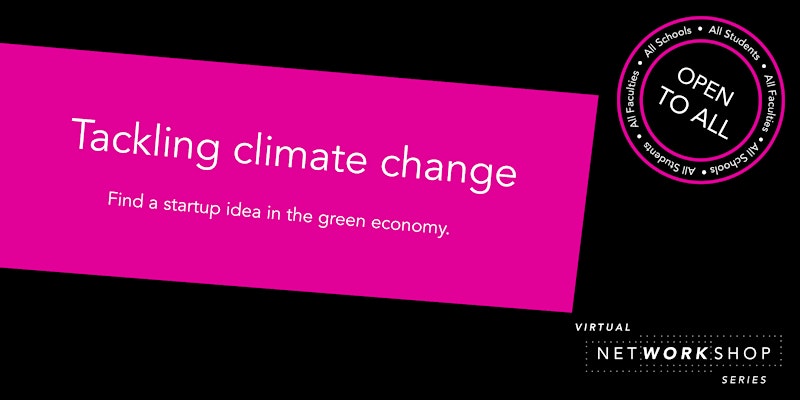 Are you looking for an innovative startup idea with environmental impact? Learn how to find a startup idea in the up and coming green economy in the second event in MCE's Virtual Networkshop Series.
This presentation will be coupled with a chance to network and brainstorm with entrepreneurial students across Atlantic Canada. Once again this workshop is in partnership with the entrepreneurship centres in the following Atlantic Canadian universities:
University of Prince Edward Island
Cape Breton University
Dalhousie University
University of New Brunswick
Saint Mary's University
Mount Saint Vincent University
Memorial University
What is the "green economy" you ask?
Against a backdrop of climate change, resource scarcity, the massive loss of biodiversity and a variety of other environmental issues, business as usual is increasingly risky for the future of our economy. While the green economy was initially driven by environmental imperatives, today, it is equally driven by the realization that a green economy opens up new possibilities for innovation and growth. It is no longer about the environment versus the economy. This realization is at the heart of an emerging "green economy."