SPEAKER SERIES: Introduction to Integrated Management Systems
NOTE: This opportunity has expired or is an event which has already taken place.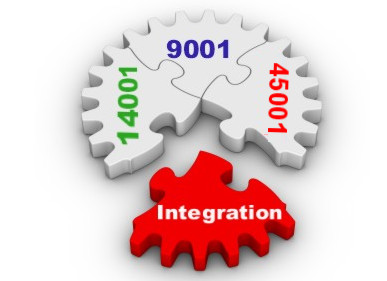 Presenter: Karen Noftall, President, Quality Matters
Title: Introduction to Integrated Management Systems
Date: April 14, 2015
Time: 12:00pm – 1:30pm (light lunch provided)
Location: NEIA's Board Room at 90 O'Leary Ave
Cost: FREE!
An integrated management system (IMS) combines all related components of a business into one system for easier management and operations. Quality, Environmental, and Safety management systems are often combined and managed as an IMS. These systems are not seperate systems that are later joined together, rather they are integrated with linkages so that similar processes are seamlessly managed and executed without duplication.
The main advantage of having a truly integrated system is that there are elements of all three Standards that are similar or the same:
All three Standards have a document control requirement
The control of records is specified in all three
Training, competence and awareness is seen in all three
All three have a requirement for internal auditing
Management review is seen as critical for all three
Standards Monitoring and measuring devices are referred to in each
Continual improvement is key to all three
Corrective and Preventative Action are major requirements
An IMS can therefore reduce the auditing time on site because some elements only need to be verified once rather than for each separate management system. BY avoiding duplication of systems it should also lead to a more efficient management process.
Increasingly corporate buyers are imposing quality and environmental requirements on their supply chain. In many cases, these requirements can only be met by implementing a management system and being certified. Also, governments apply quality, environmental and even sustainability criteria in their purchasing and procurement activities. The implementation of systems is often a requirements for potential suppliers, and an IMS can help simplify the process.
About Karen Noftall

(B.Sc., PMP, RAB/QMS Lead Quality Auditor; Lead Environmental Auditor; Lead Registration Auditor-QMS; CSA Certified Trainer; QMPR/HACCP Certified.)
Karen is the owner and president of Quality Matters Inc., a QHSE firm operating for over 17 years in St. John's, Newfoundland and Labrador. Quality Matters offers its clients consulting, auditing and training services in business, quality, health & safety and environmental management programs to the service and manufacturing industries in both the private and public sectors.
Karen holds a Bachelor of Science Degree from Memorial University of Newfoundland and Labrador and has various accreditations/certificates including Project Management Professional and Lead Environmental Auditor. She is the former President of the Newfoundland Labrador Organization for Women Entrepreneurs (NLOWE).
She has more than 25 years of experience in the business and QHSE fields and has certified over 100 small, medium and large companies to the International Standards Organization (ISO) requirements including ISO 14001; Environmental Management Systems.
REGISTER