Request for Proposals: Newfoundland Coastal Characterization Data Processing
NOTE: This opportunity has expired or is an event which has already taken place.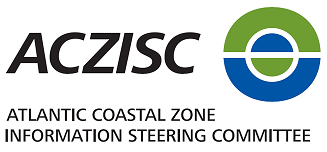 ACZISC Request for Proposals
The Atlantic Coastal Zone Information Steering Committee Secretariat would like to contract the following work packages as part of its case study for the NRCan sponsored project on Data and Information Accessibility Policies.
Companies are asked to provide a proposal on how they would complete the following work packages. A sample of the 121 source shapefiles will be provided to the company for their use in developing the proposal. Documentation for the CGKN endorsed metadata profile and the coastal characterization report authored by Dr. Norm Catto will be provided. These files will be sent by file exchange to each interested company by providing an e-mail address to a.sherin@dal.ca.
Proposals will be evaluated upon the soundness of the technical solution proposed for each work package, the level of related experience of the company and the staff that will be assigned to the project, the completion date and the overall cost.
Proposals must be received by e-mail to a.sherin@dal.ca by 5 pm ADT 9 August 2013.
Targeted completion date for the contract is 6 September 2013.
Work Package 1:
Production of line segments in one data set attributed with coastal characterization code using point data sets and the CanCoast vector shoreline in Arc shape file format.
Work Package 2:
Production of attributed polygon features in one data set for points attributed as estuaries from the point data sets in Arc shape file format and the CanCoast vector shoreline.
Work Package 3:
Produce separate attributed point shape files for oil spill and risk for 1492 points in one data set each. Attribution of these points will be determined from reports published by Dr. Norm Catto.
Work Package 4:
Production of metadata compatible with the CGKN profile for each of the first three work packages including process information to be derived from reports published by Norm Catto, digitizing process described by Groupe Info Consult and processes used by the contractor in each work package.
Work Package 5:
Production of COINAtlantic GeoContent Generator kml files for all related publications by Dr. Norm Catto and the results of the work packages.
Work Package 6:
Delivery of Work Packages 1-4 in a latitude / longtitude coordinate system capable of being imported into arcgis for dissemination at OGC services.