Newleef Session Announced – Environmental Sustainability within Newfoundland and Labrador's Communities
We've announced a new session for our Newleef conference on October 16-17, 2019!
Our province's communities are impacted by climate change in unique ways. With an energy mix that is mostly renewable, their contributions to climate change are just as 'different'. This session explores work ongoing in Newfoundland and Labrador to help municipalities identify appropriate adaptation and mitigation priorities, the strategies being developed within communities across the province to support clean growth, and new funding resources available to support these efforts.
Presentations include:
"Adaptation and Mitigation: Ongoing Municipal Initiatives Contributing to Clean Growth"

Ashley Smith, Managing Director, Fundamental Inc,
Jess Puddister, Municipal Climate Change Advisor, Conservation Corps
Featuring panelists from a number of NL municipalities




"Climate Change – Adaptation Planning for Newfoundland and Labrador"

Lindsay Wilcott, Water Resources Engineer, CBCL Limited




"New Funding for Businesses and Communities to Support Clean Growth"

Dan Michielsen, Assistant Deputy Minister, Department of Municipal Affairs and Environment
Kyle Robar, Policy & Program Development Specialist, Department of Municipal Affairs and Environment
PLUS…
Workshop: Green Municipal Buildings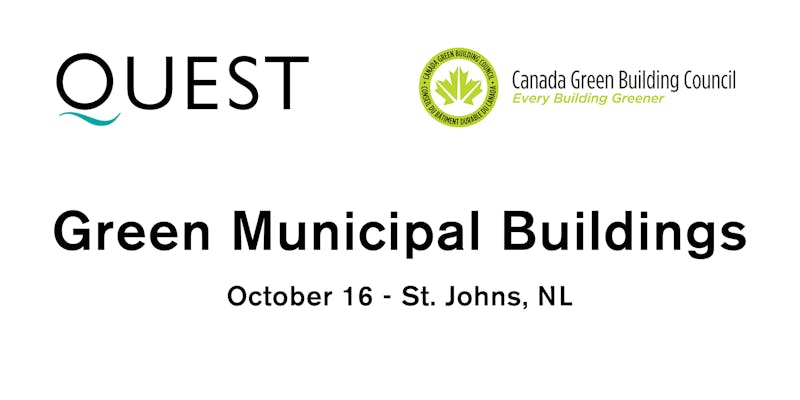 Brought to you by the Canada Green Building Council and QUEST, this workshop reviews existing tools and rating systems in the green building sector, and explores the newest trends. Retrofits, Energy Benchmarking, Zero Carbon and Healthy Buildings are becoming common buzzwords. Find out what they mean and understand the research behind these innovations. Facilitators will also explore the interactive green building toolkit for municipalities and show how this resource can be used by municipalities of all sizes and at various stages in their green building or sustainability planning and policy development.



---
Newleef 2019 is Newfoundland & Labrador's green economy and clean technology conference – the one event during the year that brings environmental entrepreneurs, professionals, researchers, decision-makers, regulators, support agencies, and other stakeholders in the province together to network and learn about current trends and opportunities in the sector.
Get Your Newleef 2019 Tickets!