Net-Zero: Exploring the Potential for Hydrogen in Atlantic Canada
NOTE: This opportunity has expired or is an event which has already taken place.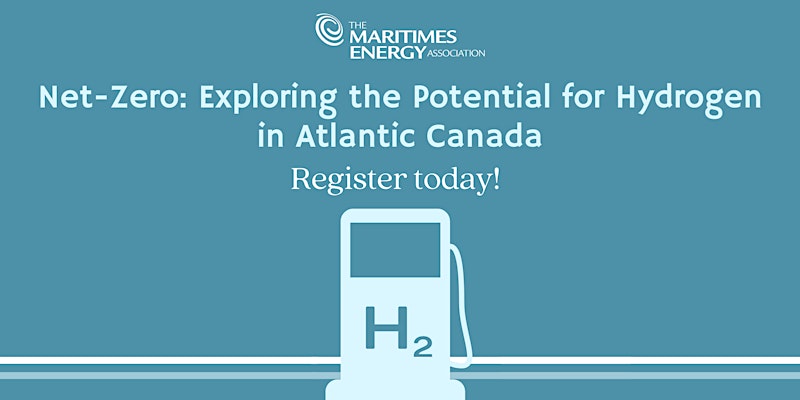 Join the Maritimes Energy Association as it explores the potential for a hydrogen industry in Nova Scotia and the Atlantic provinces
The challenge is clear – in order to address climate change as a country and meet our commitment to the Paris Accord, Canada needs to achieve net-zero emissions by the year 2050. Nova Scotia has taken a leadership position by passing the Sustainable Development Goals Act that legislates the need to reduce greenhouse gas emissions to 53% below 2005 levels by 2030.
With every challenge comes opportunity. What is the potential for a hydrogen industry in Nova Scotia and the other Atlantic provinces? This discussion will introduce Hydrogen as a critical component to address carbon emission reduction. Our speakers will discuss the types of hydrogen – grey, blue, green and how each is produced; the developing global market opportunity; how it is used to integrate more renewable energy sources to our electric grid; the importance of it to an integrated energy system and the sectors that lend themselves to easy transition. They will discuss the potential to build a sustainable integrated hydrogen industry in Canada and if Atlantic Canada has the conditions necessary to become a leader in this emerging global opportunity.
Details
Date: Monday, June 15
Time: 1:30pm – 3:00pm NDT
Click here for more information and to register.