How to pursue opportunities with IFIs: An article by the Canadian Trade Commissioner Service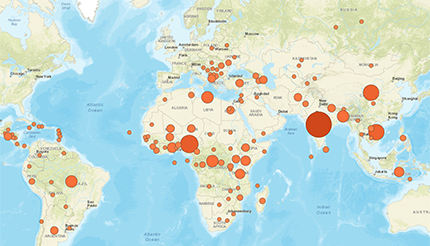 The world's International Financial Institutions (IFI) support a market worth tens of billions of dollars a year—development projects ranging from massive infrastructure builds and training programs to disaster management.
IFI work can involve intense competition and stringent bidding procedures, yet Canadian companies of all sizes have had considerable success in winning such projects, especially in engineering and consulting services. The projects offer access to opportunities in emerging markets for Canadian businesses that have the commitment and capacity to pursue them.
Identifying, applying for and carrying out projects sponsored by IFIs, also known as multilateral development banks (MDBs) is an intricate yet rewarding prospect, involving meaningful work while requiring a good deal of expertise, local know-how and persistence.
"IFIs are complex organizations," says Carolyn Cudmore, a trade commissioner in Canada's Office of Liaison with International Financial Institutions (OLIFI) in Washington, who is responsible for liaison with the MDBs there, primarily the World Bank and the Inter-American Development Bank. "It makes good business sense for Canadian companies to pursue this work, but they have to know what they're getting into."
Click here to read the rest of the article on the Trade Commissioner Services's website.