Hacking Oil & Gas – Hackathon, May 31 – June 2
NOTE: This opportunity has expired or is an event which has already taken place.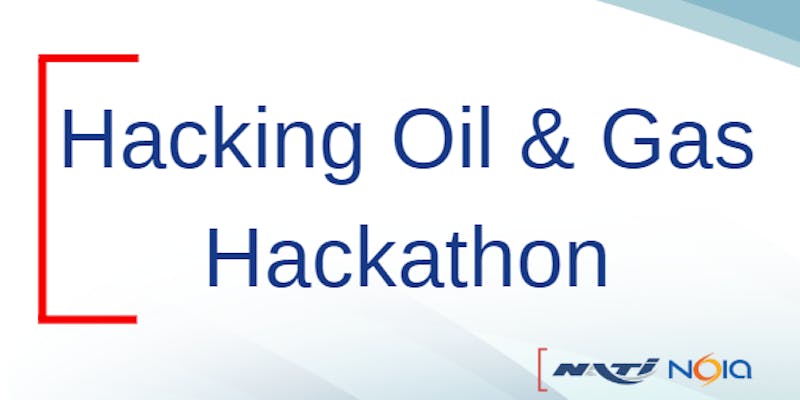 Disruptive innovation has become increasingly important to oil and gas, and all industries, as we look for new ways to solve problems, improve outcomes and remain competitive on a global scale. NATI and Noia are working together to bring the first hackathon for the oil and gas industry here in Newfoundland and Labrador.
Local designers, developers and entrepreneurs joined by industry experts will collaborate on new ideas and solutions to help advance the digitalization of oil and gas operations to streamline process and provide new insights to the industry.
What's a hackathon?
An industry hackathon is a process that brings people from various backgrounds and disciplines together to use technology and innovation to transform ideas into reality. There is a strong reliance on industry expertise to help define how the industry works and to highlight specific opportunities where a technical solution would make a positive impact on operations.
Teams immerse themselves in developing solutions and building prototypes guided by industry expertise, and the challenges and opportunities identified. Others, such as mentors and technical experts, can offer their guidance to teams with 1-2 hour time commitments.
The event culminates with a judging panel selecting the winning prototypes based on team presentations and demonstrations on the final day of the event. Prototypes demonstrate how a solution would work for industry and how the prototype can be further developed and brought to market.
Schedule:
Friday, May 31
5:30PM: Pitch Clinic
6:00PM: Registration & networking
7:00PM: Welcome & hackathon overview
8:30pm: Team formation & networking
Saturday, June 1
9:00AM: Breakfast
10:00AM: HACK!
6:00PM: Dinner

Sunday, June 2
9:00AM: Breakfast
9:30AM: HACK!
2:00PM: Demos begin
3:30PM: Judges deliberate
4:00PM: Winners announced