Hacking Mount Pearl: Waste Management
NOTE: This opportunity has expired or is an event which has already taken place.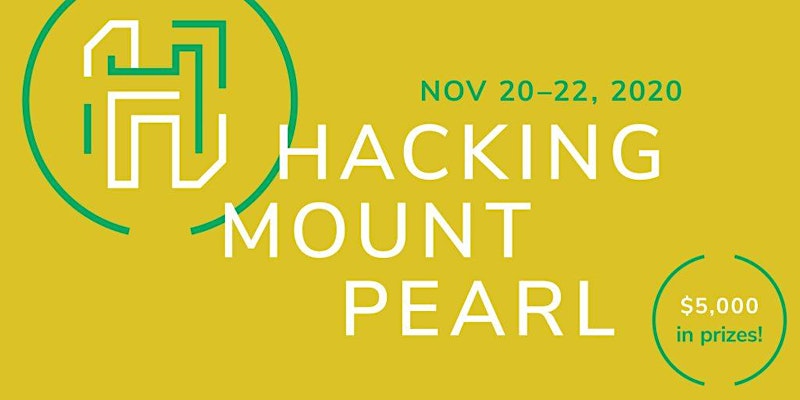 The second annual "Hacking Mount Pearl" is happening virtually November 20-22, 2020! NEIA is proud to partner with the City of Mount Pearl on this initiative. This year, the city is focusing on issues relating to environmental sustainability with a focus on waste management. They'll provide the resources and mentorship, you just need to bring your creativity and ideas!
Hacking Mount Pearl is a 3-day event that will (virtually) bring together entrepreneurs, business professionals, designers, developers, innovators, and anyone with a keen interest in designing for the future.
Participants will have the opportunity to innovate, network, get advice from experts, and build a solution – all in one weekend. Teams will present their finished products in front of a panel of judges for a chance to win great prizes!
HOW TO HACK
Hacking Mount Pearl is a weekend-long event aimed at driving innovation and encouraging creative solutions to community challenges. Never been to a hackathon before? Not sure what it is?
Hacking is a process that brings people from various backgrounds and disciplines together to use technology and innovation to transform ideas into reality. Teams immerse themselves in developing solutions and building prototypes for the identified challenges and opportunities. Others, such as mentors and technical experts, can offer their guidance to teams throughout the weekend.
The event culminates with a judging panel selecting the winning prototypes based on team presentations on the final day of the event. Prototypes demonstrate how a solution would work for the community and how the prototype can be further developed and brought to market.
This year, we'll be meeting virtually, using a variety of tools including Slack and Zoom.
WHO CAN HACK
We welcome everyone and anyone to participate – entrepreneurs, students, business professionals, residents, community leaders, collaborators, marketers, technologists, creatives, designers, developers, innovators, or anyone with a keen interest in designing for the future. You have a place here! At least one member of your team must be currently studying, working, or residing in Newfoundland and Labrador.
All Hackers will receive the following:
A fun experience with peers and creative entrepreneurs
Experience in problem-solving, creative thinking, and (of course) programming
A chance to win great prizes