Genesis Pitch & Pick: Winter 2021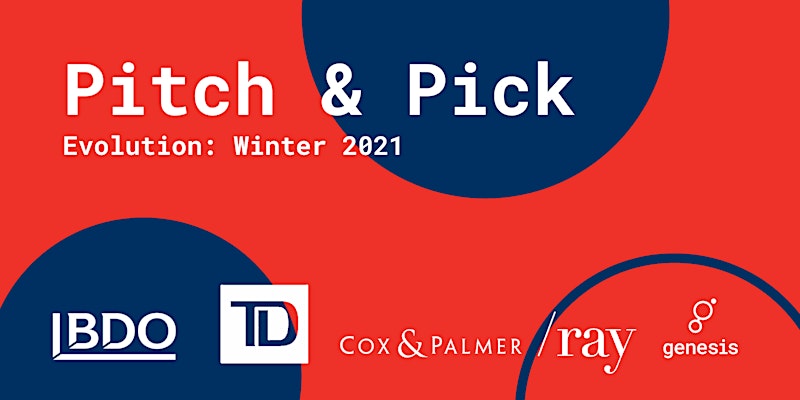 Genesis is back with another Pitch & Pick, generously supported by its partners at BDO Canada, Cox & Palmer, Ray Agency & TD Canada. This winter's virtual cohort presented world-class business ideas, but only one can take the top spot!
Join Genesis virtually on April 13th from 3-5pm NST to hear the eight finalists pitch their idea live, and a panel of industry experts will select the champion!
Agenda (Approximate):
3:00 pm – Welcome and introduction of judges
3:15-4:30 pm – Pitches and Judges Q&A
4:30-4:45 – 15 minute break for judges to deliberate
5:00 pm – Winners announced
Spots are limited so register ASAP!