Genesis Pitch & Pick Fall 2019
NOTE: This opportunity has expired or is an event which has already taken place.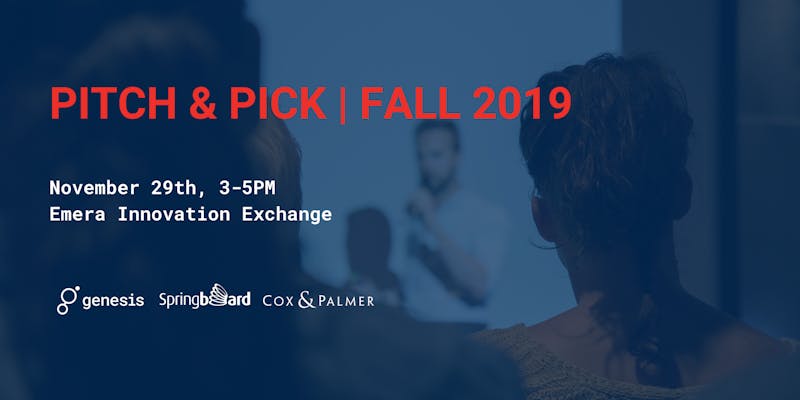 The amazing companies in Genesis' intensive Evolution program have completed eight weeks of hard work, and the top start-ups have been selected to compete in the Fall 2019 Pitch & Pick. The entrepreneurs pitch their business then you pick the winner! The top three will receive cash prizes and a free job posting from CareerBeacon. Thanks to our generous friends at both Cox & Palmer and Springboard Atlantic for supporting the event.
We want to give our entrepreneurs a chance to pitch their idea to a room full of representatives from the local tech scene, public and private funding agencies, and academia. If you're interested in hearing more about our local start-ups, join us at the Emera Innovation Exchange on Friday, November 29th from 3:00-5:00pm.
Free food and a drink ticket will be provided.
Space is limited, RSVP today!
Date: Friday, 29 November 2019
Time: 3:00pm – 5:00pm
Location: Emera Innovation Exchange
Click here for more information and to register.