CTA Fireside Chat Series: Raising Venture Capital in Silicon Valley
NOTE: This opportunity has expired or is an event which has already taken place.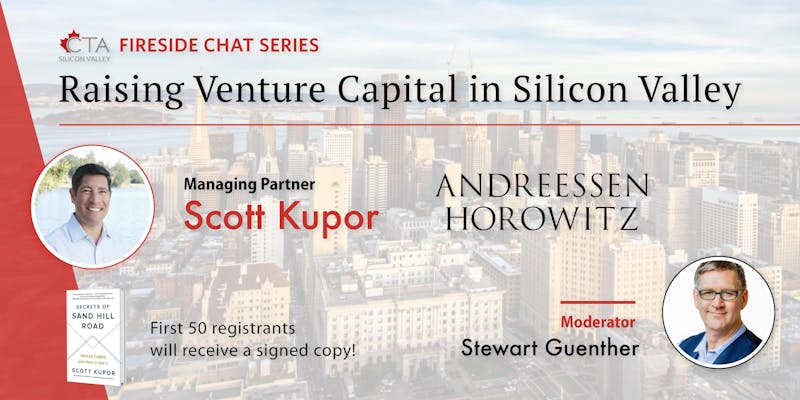 On December 17, the Consulate of Canada – Silicon Valley is hosting a Fireside Chat with investor and managing partner Scott Kupor of world renowned VC firm Andreessen Horowitz.
During this LIVESTREAM fireside chat, moderated by Stewart Guenther, Scott will share insights from his book, Secrets of Sand Hill Road and provide a unique opportunity for Canadian founders to learn and ask questions on the following topics:
How do I engage and navigate SV when I'm not based there?
Why most VCs typically invest in only one startup in a given business category.
Why the skill you need most when raising venture capital is the ability to tell a compelling story.
What to do when VCs get too entangled in the day-to-day operations of the business.
Why you need to build relationships with potential acquirers long before you decide to sell.
Click here for more information.