Community Collision – Network with the Local Startup Community
NOTE: This opportunity has expired or is an event which has already taken place.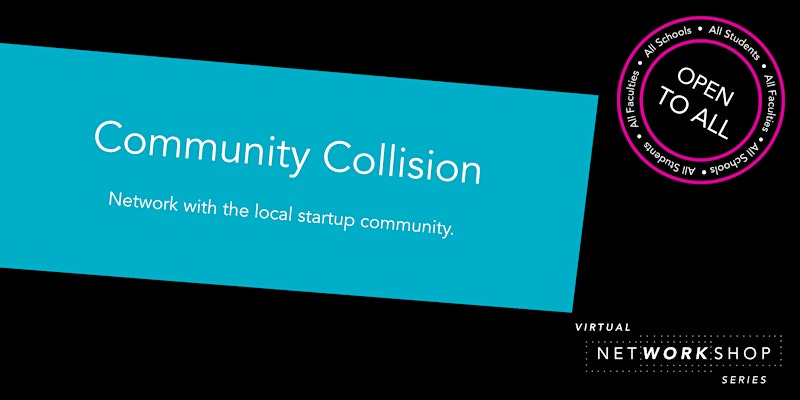 October 29
Did you know that St. John's has a vibrant, active, and supportive entrepreneurial community? We do, and we want to (virtually) introduce you!
MCE has partnered with our friends at Genesis to host a social for anyone involved in the local entrepreneurial community!
This is your chance to meet, learn, and build your support network with aspiring and serial entrepreneurs, developers, investors, business folks, funders, support organizations, and everyone in between.
Not convinced you need a support network? Networking plays an essential role in starting and growing a startup. It is never too soon or too late to gain the benefits of being involved and active in your startup community. You can read more about the many reasons to network HERE.
Did you know that by attending multiple MCE workshops, you are eligible to earn a professional certificate from the Gardiner Centre? Sign up HERE to register for the Introduction to Startup Creation certificate.
We are excited to offer virtual childcare services for our workshops to support entrepreneurial parents. Each session will be run by a qualified and experienced kindergarten teacher or experienced caregiver. Each session will be themed (crafts, storytelling, legos, drawing, etc.) and will be available in a group of up to 6 children aged between 4 to 8. Space is limited and priority will be given to Memorial students first. You will be asked to indicate if you wish to use this service when you reserve your ticket. If there are no bookings 24 hours prior to the workshop, the service will not be available.
This event will be held virtually on Hopin, an all-in-one live events platform that allows attendees to interact and connect virtually with the experience and benefits of attending a physical event. Check out this video for a demo of the attendee experience.
Click here for more information and to register.