Coastal Matters Speakers Series – Fall, 2014
NOTE: This opportunity has expired or is an event which has already taken place.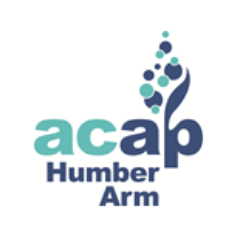 ACAP Humber Arm is pleased to announce the launch of the 9th season of our Coastal Matters speakers series. We have a great line-up of speakers arranged for the fall; please see attached for full fall schedule.
Mr. Carl Yates, General Manager of Halifax Water, will kick start our season with a presentation entitled A Holistic Approach to Water Loss Control. An abstract for the talk and Mr. Yate's bio can be found below. This presentation will take place 12:30 to 1:30pm, Thurs, Sept 11th in room 2016 of the Arts and Science Building (the building with the swimming pool), Grenfell Campus. This specific Coastal Matters session is being offered in partnership with the City of Corner Brook.
As with all Coastal Matters presentations this session is free of charge and open to the public. RSVP's not required. Tea and coffee will be available.
ACAP Humber Arm wishes to thank the Department of Fisheries and Aquaculture for ongoing support of the Coastal Matter's Speakers Series.
Click here to download the list of speakers and dates, or view it interactively below.