Canada's Negative Emission Technologies & CCUS – Virtual Tour 18-20 May
NOTE: This opportunity has expired or is an event which has already taken place.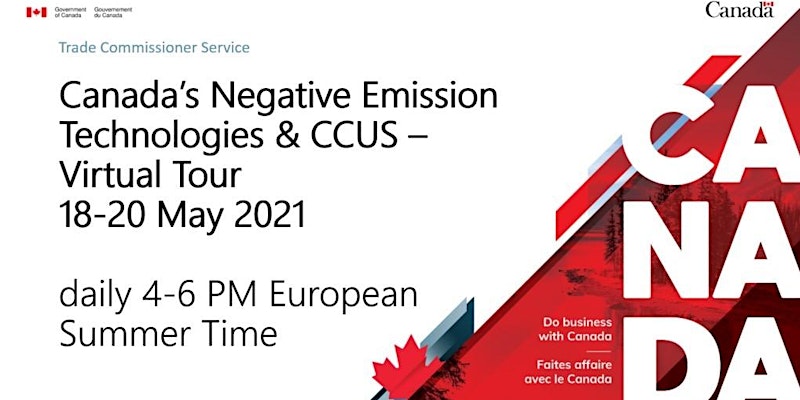 This year the Embassy of Canada to Switzerland organizes a virtual tour of Canada's Negative Emission Technologies & CCUS on 18-20 May 2021.
The virtual tour showcases the Canadian Ecosystem to strategic partners, buyers and investors from Europe, coordinated with Canadian Embassies across the region.
On each of the days will take 2 hours to dive into 3 topics that will be crucial to getting to Net Zero by 2050: Capture, Storage, and Utilization (Conversion) of CO2. Canada has a long historic expertise in this topic, and the event will have keynotes, pitches and a roundtable discussion with Canadian and European leaders in these technologies.