2021 Mel Woodward Cup Finals
NOTE: This opportunity has expired or is an event which has already taken place.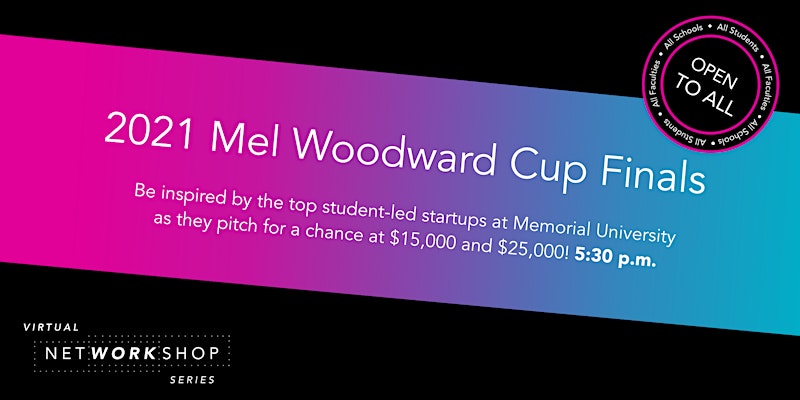 Date: March 25, 2021
Time: 5:30 PM – 7:45 PM NDT
Be inspired by the top student-led startups at Memorial University as they pitch for a chance at $15,000 and $25,000!
Memorial Centre for Entrepreneurship invites you to watch and cheer on the final top five student-led teams for the fifth annual Mel Woodward Cup while they present their startups and hope to claim one of the two top prizes. The finals will be a high-energy and fun-filled event where innovation and hard work will be rewarded with hard cash!
Learn more about the Mel Woodward Cup here.